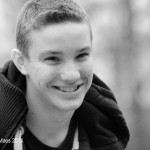 Antwerp Diamond Speedo Race – 26 en 27 april 2014 – Antwerpen
Na enkele weken van louter revalideren, trainen, hard trainen, nog harder trainen en Paasstage van 25 uur per week neemt Stijn weer deel aan zijn eerste wedstrijd voor Brabo.
We veronderstellen dat nu alle spiergroepen zijn opgetrained.  Met dank aan dokter, kine en trainers!!!
Wezenberg is the place to be voor de Antwerp Diamond Speedo Race.
De programma's zijn al beschikbaar 😉
Succes Stijn alvast!!!